---
--- "we'd love to take you home"
---

---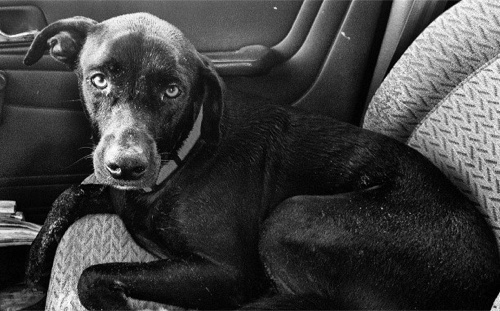 SGT PEPPER Losing Sgt Pepper was one of the most difficult things I've ever had to go through, but I know now: it wasn't for nothing. I miss him every moment of every day, but knowing that we are making a difference in the world in his name makes it all a little more bearable. Pepper inspired something profoundly beautiful and we are so grateful for the time we had together. I know he would be proud. I see him in the eyes of every dog we save.
Read the whole story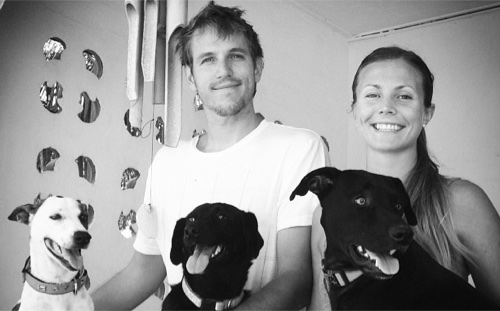 OUR TRIBE We knew that to make Sgt Pepper's Friends a proper foundation and to make a real change on the island, we were going to need some serious support. We partnered up with long time animal rescue workers, established ourselves as a legal foundation, and before we knew it we had a team! Together with Dennis, Amelie, Dayenne and our fosters and volunteers, Sgt. Pepper's Friends is now saving lives and rescuing animals every single day.
Meet the team
---

---
Are you ready for a rescue? Thank you for your interest in adopting a Sgt. Pepper's Friends rescue.
We have many beautiful pets looking for loving homes. Most of our dogs and cats come from unknown backgrounds. Many of them have suffered from neglect, abuse, and abandonment. Our goal is to find them a family where they will get the love and care they deserve.
We strive to find our animals permanent homes. Pets are a commitment for the next 10-15 years, so possible life-changing events such as marriage, divorce, relocation, and allergies have to be taken into consideration. Are you sure you have the time, the resources, and the energy needed to devote to you new pet? Think it through.
Choose adoption and save a life!
---

---
Blossom
After waiting for quite some time Blossom found a forever home in St. Louis. Morgan and her family fell for her beautiful big eyes. She is settling nicely in her new home and is now named Belle.

Willow
Willow was found at one of the watertowers in Aruba with her two siblings. She was scared and timid at first but that didn't take long. Janice from United K9 Professionals and Merlinskids saw her potential and now she is in training with Laura to be a service dog! Willow is still in training. From Aruban stray to a service dog hopefully helping a child in need someday!

Vida
Vida (life) got her chance for a new life after being picked up in by our team in front of our vet. She was super skinny and hungry, loudly meowing to be noticed. Miss Vida got adopted in Aruba.

Wilhelmina
Wilhelmina is Willow's sister. They look very much alike, Willow is a smaller version of Wilhelmina. She is doing very well in her new home and has a new cat buddy. She is a very sweet girl, sometimes still a bit shy.

Rusty
Sweet kitten Rusty got adopted by Erin and her mom. He now has two other cat buddies and is living the good life in Chicago. He is a purring machine and they fell in love with him instantly.

Teeger
Teeger was the last kitten of the hotel family to go to his forever home. His mommy Marina has waited for him for weeks. Teeger was the most playful of the bunch and loved kitty treats. Teeger is a Denver cat now and is doing amazing.

Philly
Sweet Philly with his beautiful eyes had a rough start. This sweet, laid back boy found a great home near Toronto where he is being spoiled.

Prosper
Prosper was found by Rachel on the streets, outside a post office. She fell in love with him instantly. Prosper had a severe case of heart worm, among other health issues. After weeks and weeks of intense veterinary care and lots and lots of love, he was ready to go home to Morgan! She told us Prosper is an amazing companion and a wonderful dog. Together they go hiking, camping, road tripping and are just loving life.

Kahana
When Kahana's mom was rescued, she gave birth to Kahana that same night! This gorgeous kitty was a little shy at first, but is not anymore! Handsome fellow Kahana found a great home in Atlanta with Sara and is becoming a big boy.

Cupa
Puppy Cupa was abandoned with an inflamed and broken leg. She had the most amazing big eyes, just begging for our help. Her leg healed slowly but surely. Cupa had the most loving personality and was such a happy puppy. We found her an amazing home with Kate. Her limp is gone and she's doing amazing. Her new mommy is very active and they love to exercise together.

Charm
This funny looking tortie has been rescued from being euthanized when she was about 6 weeks old. Charm and her siblings all had a skin condition. They needed to be treated for several weeks. After getting a lot of love, care, and plenty of playtime, she was all set to go to her forever home. Charm found a great family to live with. Dee, Sonny and their tortie Lola Boo. These girls look like sisters and are best buddies!

Lady
Rachel opened the gate and Lady literally fell into her yard. She was terrified and bleeding a lot. At the vet we found out she had an infection in her uterus. We found her a loving foster family in Aruba. They took great care of her and soon Lady showed us her true self. A big dog on the outside, a playful, active, puppy-like-dog on the inside! Her foster Isabella loved her so much, that she couldn't give her up and they decided to turn their foster home into a forever loving home!

Legend
Legend is Charm's stepsister. When Legend's mom died after being hit by a car, she grew up with Charm and her siblings. Legend remained a quiet, small kitty for many weeks. At one point she suddenly started to bloom, play and grow and became the affectionate, happy girl she is now. Legend loves dogs. She must have been a dog in an earlier life.

Legend is now living with Cassi in the U.S. and has a doggy friend named Addy. They are best pals and snuggle up together all the time.

Poppy & Lily
Poppy and Lily were found in a burrow on the side of the road. It took us a lot of people and time to get them out. Their mommy Polly was rescued too, however she got hit by a car. We did everything we possibly could, but unfortunately we lost her. It was heartbreaking.

Poppy and Lily were unfamiliar with humans. It didn't take them long to find out that people provide food, care and love. We found them amazing homes with Jacqueline and Kathleen. They get lots and lots of cuddles and kisses every day. This is what Poppy's mommy wrote to us: "First off, we cannot seem to find the correct words to explain how thankful we are that you saved little Poppy and Lily. Poppy brings so much joy into our lives. Although she is still little, she has made the biggest impact on our family thus far. She is exceptionally friendly, and VERY playful. She reminds us daily of how grateful we are to have her :)"

Pandora
Pandora and Marshmallow were rescued together. Pandora was a very playful kitten and almost doubled in size in only 2 weeks. She has one remarkable white toe

She moved to Boston and is living together with Katie and her other cats. Pandora bonded with them instantly!

Chief, Phoenix, Shakti, and Bonzai
Seeing a litter of skinny, hairless and injured puppies next to the road is a sight you'll never forget. Kimba didn't make it through the first night. Our hearts were broken again a few weeks later as Bayou passed away due to Parvo.

Losing them was devastating, however seeing their siblings get healthier every day and growing into their own personality was the best reward we possibly could have gotten.

Phoenix was adopted by Abbey, Shakti by Alex and Bonzai by Shannon. They're living the lives they deserve and the transformation is almost unbelievable.

Chief turned out to be an extra special Aruban Special. He is going to be trained as a service or emotional-support dog by United K9 Professionals.

Marshmallow
Marshmallow has been rescued the same day as Pandora. She was only about 5 weeks old. Marshmallow had a wound on her belly, probably a bite wound from another animal. She was playful and fierce from the beginning. She has a heart-shaped spot on her side.

She has been adopted all the way to L.A. and is living the good life with Sammi and her family.

Libby and her Libertinis: Lennon, Leo, Linus, Little, Lizzie, London, Louis and Luigi
Outside the house Rachel's mom was renting was a highly pregnant dog. They decided to take her in. After the vet visit they took her home. The first night Libby escaped! A day later we received a phone call, Liberty and her eight newborn puppies were found inside a yard. One of the puppies had a special leg, with two paws! They decided to call him Lennon. The puppies spent their whole puppyhood at Rachel's home. One puppy is a lot of work, just imagine having eight! However, there's nothing as rewarding at the pure love of a rescued pet.

Leo found his home with Carissa, Linus went to Andrea, Little to Brittany, Lizzie was taken home from Aruba by Krista, London's new owner was Natalie, Louis was adopted by Travis and Luigi by Kaet. Lennon's special leg has to be amputated and after that we'd love for him to stay very close to us.

Liberty found a home as well. New Jersey is her new home and Cassandra her new mommy!

Dazzle
Dazzle was saved along with Marshmallow and Pandora. Next to her gorgeous appearance, she has a funny rabbit tail and a jumpy character. It took a village to get Dazzle from Aruba to her new home, but now Dazzle is living in California with Erin and her family. They love her to pieces.

Mack, Milly, Milo, Mina, Missy, Mister, Mistie and Molly
We got an email stating that there were at least 3 puppies hiding in a construction area. We went there and found not three, not four, not five, but eight puppies!! They were very scared of people and it took us a few weeks to catch them all. Socializing them was something our fosters had to work hard for. It can take them a little more time, but the love you get in return is the best thing in the world. They all found great owners: Summer, Cristina, Genesis, Meghan, Lauren, Leslie, Chelsea and Rheanon. Thank you for adopting them and for your love and patience!

Ivy
Little Ivy was sitting up in a tree at one of the hotels, waiting to be rescued. This little feisty kitten knows what she wants and lets you hear it when she doesn't get it.

She found a home all the way in the Netherlands and has another Aruban kitty friend named Turbo! They got along right from the start.

Riley & Reggie
Riley and her son Reggie were found together. They had been abandoned by their owners and were covered in thousands of ticks and fleas. From the first moment we saw them, they were grateful, happy and had amazing personalities. Reggie found an amazing home with Michelle in Boston.

Finding homes for adult dogs can be quite tricky. A couple vacationing in Aruba saw some pictures of Riley and decided they wanted to meet her. They did and went along for a walk and just fell in love. Christine and Gary took her home to Boston themselves to live happily ever after.

Bubbles
Bubbles has been rescued from one of the hotels, together with her mom and 2 brothers. She was a frightened little girl, not used to human touch.

This funny calico has bloomed and is entertaining her new family in Cheyenne every day! They decided to name her Koko after our Aruban coconuts

Quispel & Queenie
Imagine leaving your house, walking through the street past some bushes where a lot of people dump their waste. Imagine seeing a box, looking in and finding two emaciated, dirty, young puppies with raw skin patches and lots of fleas and ticks… This happened to one of our foster families. Luckily Queenie and Quispel were found by the right family and were taken in immediately, being loved and cared for.

Quispel has been adopted by Katie and her family and will spend the rest of his life in Toronto.

Breeze

We found Breeze in front of our vet. She obviously had kittens not too long ago. Breeze got all the necessary vet treatment and everyone at the vet loved her great personality.

Breeze found a terrific home in Seattle with Jessica and Michael and their two cats. She makes everyone laugh with her funny expressions.

Nemo
Nero was found wandering the streets alone. This cute, adorable and beautiful puppy immediately stole our hearts. He was very anemic and weak. Every day, with love and care, he did a little better. After a few weeks he was ready to be adopted and we found him a great and loving family. Thank you Colette for adopting this sweet guy!

Aslan
Aslan is one of our hotel rescues and calico Bubbles' brother. He was the most "feral" and scared one of the family. This red tabby has big, almost girly eyes. He loves to play when he gets to know you and is very vocal. After one of the longest waits and trips up until now, he is finally with his new mommy Sophie in Vancouver. He is settling in faster than expected, which is great.

Shay & Sarge
Shay and Sarge were rescued together when they were about 6 weeks old. Except for a lot of fleas they were doing quite well, considering the circumstances.

Sarge was a little shy at first but that didn't last long. Both puppies started playing with the deaf Dalmatian at their foster home quite soon and became very interested in people after only a few days. A teenage girl all the way in California couldn't get big eyed Shay out of her head and soon her whole family fell in love with her. Kacey and her family in Alabama fell for little Sarge.

Reza & Ruby
Siblings Reza and Ruby were only 3 weeks old when we saved them from certain death. They were very weak, skinny and had a lot of ticks. We weren't sure if they would survive the first night at their foster home. Luckily they did, gaining weight and strength on a daily basis.

Reza was adopted by Laura and Ruby by Carrie. They're both loved and happy.
---

---
Kindness comes in many forms. Through your generosity and love for animals, we can continue rescuing dogs and cats in need every day. To help support our efforts, make a donation today! Every dollar counts.
---

---
Want to help our furry friends? There are several ways to help our cause. Fostering animals (mainly in Aruba), volunteering with us in Aruba, donating money or supplies, and transporting carriers or our rescues to their forever homes. Please join in so we can save more animals!
---

---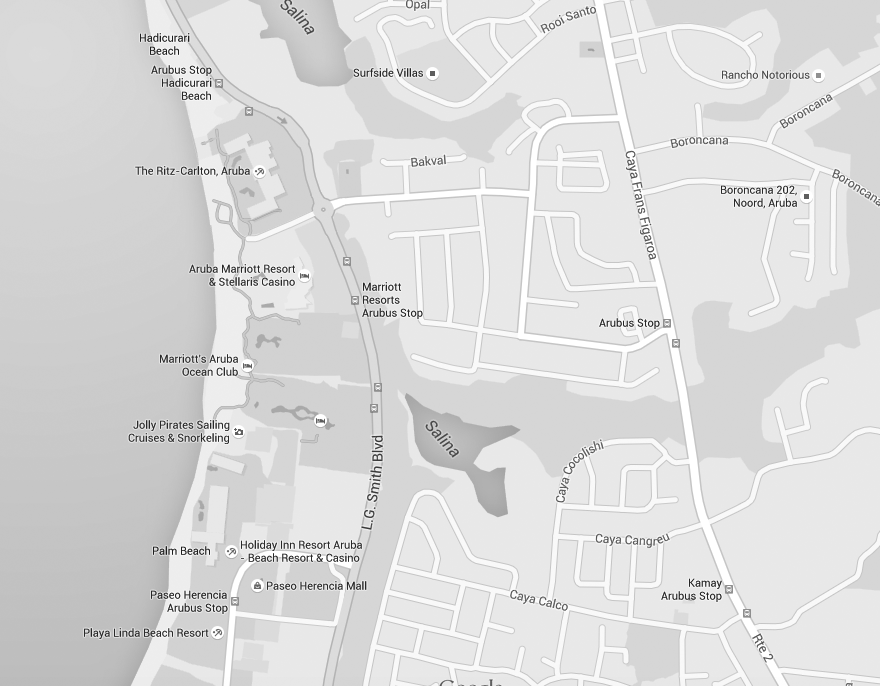 info@sgtpeppersfriends.com
---
---
Instagram // stay up to date by following us! Here's what we've been up to.
---