Rachel Brathen Schoneveld
Swedish native Rachel Brathen is a New York Times best-selling author, motivational speaker and international yoga teacher residing in Aruba. Known to her 2 million social media followers as Yoga Girl she travels the world teaching and spreading the message of yoga, inspiring people across the globe to live a life of balance and self-love every single day.
Rachel recently released her first book, "Yoga Girl", now available worldwide! Part self-help and part memoir, YOGA GIRL is an inspirational, full-color look at the adventure that took her from her hometown in Sweden to the jungles of Costa Rica and finally to the paradise island in the Caribbean that she now calls home.
In addition to teaching and writing, Rachel recently founded oneOeight; an online platform dedicated to yoga and healing. She is also the founder of two non-profits: 109, a global social mission organization using social media to make a difference in the world, and Sgt Pepper's Friends, an animal rescue organization based in Aruba.
Find daily inspiration from Rachel on Instagram as @yoga_girl with close to two million followers – the largest yoga account in the world.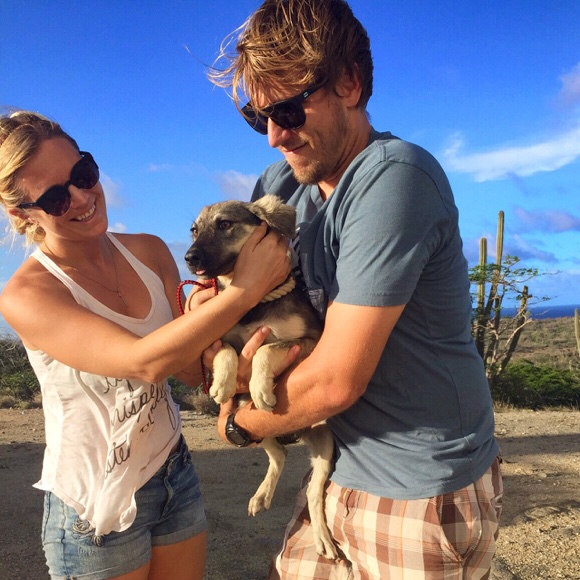 Dennis Schoneveld
Raised on the Caribbean island of Aruba, Dennis grew up with a natural draw to water and watersports. He learned how to windsurf at age 9 and immersed himself completely in the sport, also competing at a young age. In his teens he transitioned towards wave surfing and skateboarding, and later on took up beach tennis, traveling across the world to compete.
After going to college for business administration and managing a surf shop for many years, Dennis opened his own business. Salad Skate Shop, located in the heart of Aruba's capital Oranjestad, was his first venture and managed (together with his business partner at the time) to revive the culture of skateboarding on the island while providing a safe place for teenagers to enjoy after school. Meeting Rachel in 2010 he started taking his first few steps towards learning about the ancient practice of yoga and how it could benefit the body, but it wasn't until finding teachers of his own that he dove deep into the practice. Now a certified yoga instructor and avid practitioner, Dennis and Rachel lead retreats all over the world.
Dennis always had dogs and cats growing up. Being from Aruba he knows a lot about the Aruban culture and is very passionate about animal rescue and the local perspective on caring for your pets. Dennis would love to implement (at the right age for the student) an Animal Rights subject once a week at all local schools. As the co-founder of Sgt Pepper's Friends he hopes to make a big difference on the island!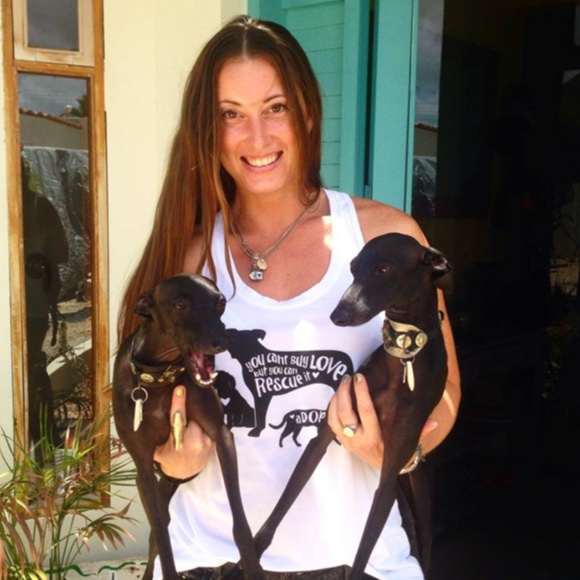 Amelie Rehnvall
Swedish native Amelie Rehnvall moved to Aruba 2014 to work with Island SUP as an administrational assistant and yoga teacher. She is a proud member of the Sgt Pepper's Friends team!
Amelie grew up in south of Sweden on the country side and has been surrounded by animals her whole life. She lived a block away from Flyinge stud farm, the biggest one in Sweden, which led to horses being her biggest passion. Amelie also had rabbits, cats, birds, and a dog during her childhood. Always looking out for animals and bringing home injured birds and mice (even though her mom was terrified of them!).
When Amelie moved to Stockholm her work situation was not ideal for having pets. After a couple of years she felt something huge was missing in her life: that honest unconditional love only a pet can give. Since January 2014 she lives with two italian greyhound brothers that she fell in love with and decided she wanted to share her life's journey with.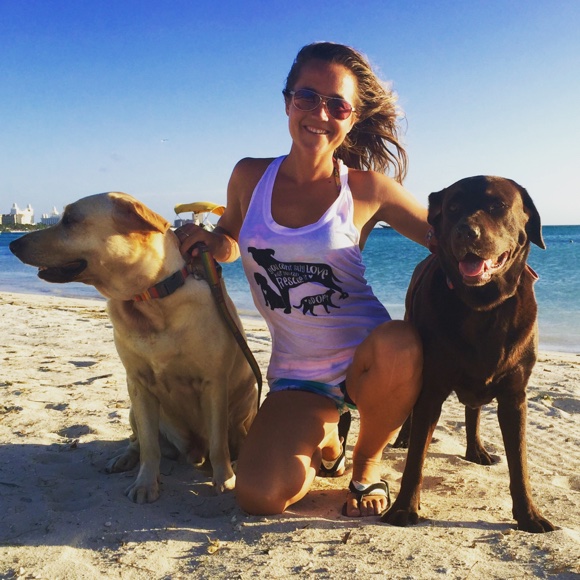 Dayenne Holwerda Munk
Funny enough, Dayenne never had pets until she was 28!
Soon after moving from the Netherlands to Aruba in 2008, she adopted her first 2 cats and turned into an avid animal lover. It was not really a planned adoption though, as they sort of came with the house. Now, 6 years later, she has 2 labradors, 4 asian bengal cats and 6 — yes, 6 — rescued cats! She cannot imagine a life without pets anymore.
She works as a lawyer and all of her free time goes to (rescuing) animals. Walking her dogs is one of her favorite things to do.
She fostered many cats and rescued, spayed, and neutered lots and lots more. She really is the catlady of the Sgt. Pepper's Friends team. Through Sgt. Pepper's Friends she hopes to be able to contribute to many more rescues.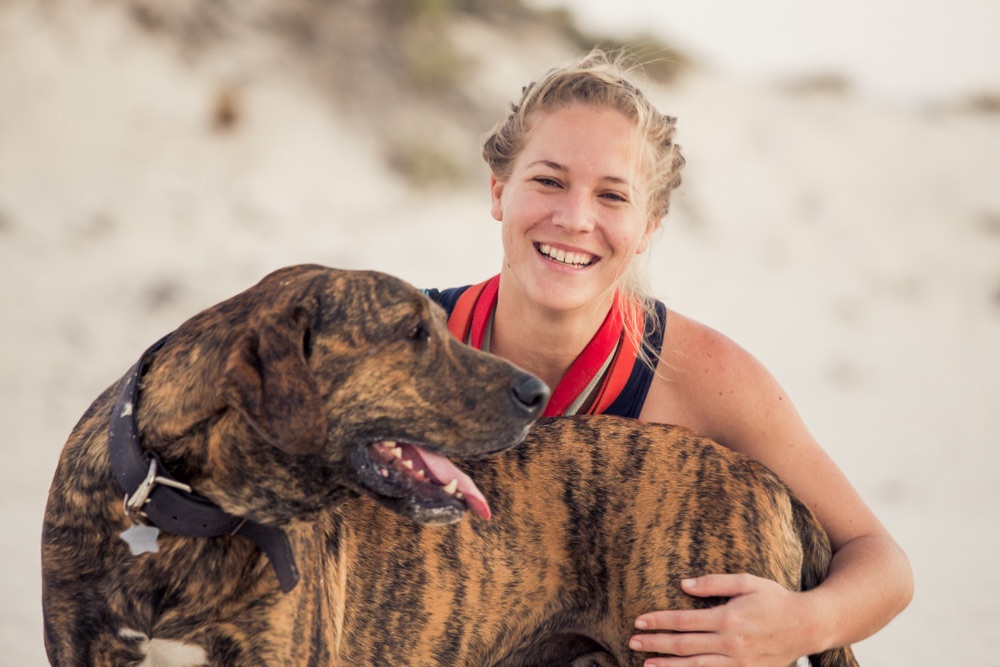 Thera de Wit
Thera is a hospitality management student and works part time at the veterinary clinics Aruba, Sgt. Pepper's Friends vet. This island girl loves dogs and cats. She has two cats and five dogs, one of which she rescued from the infamous killcage.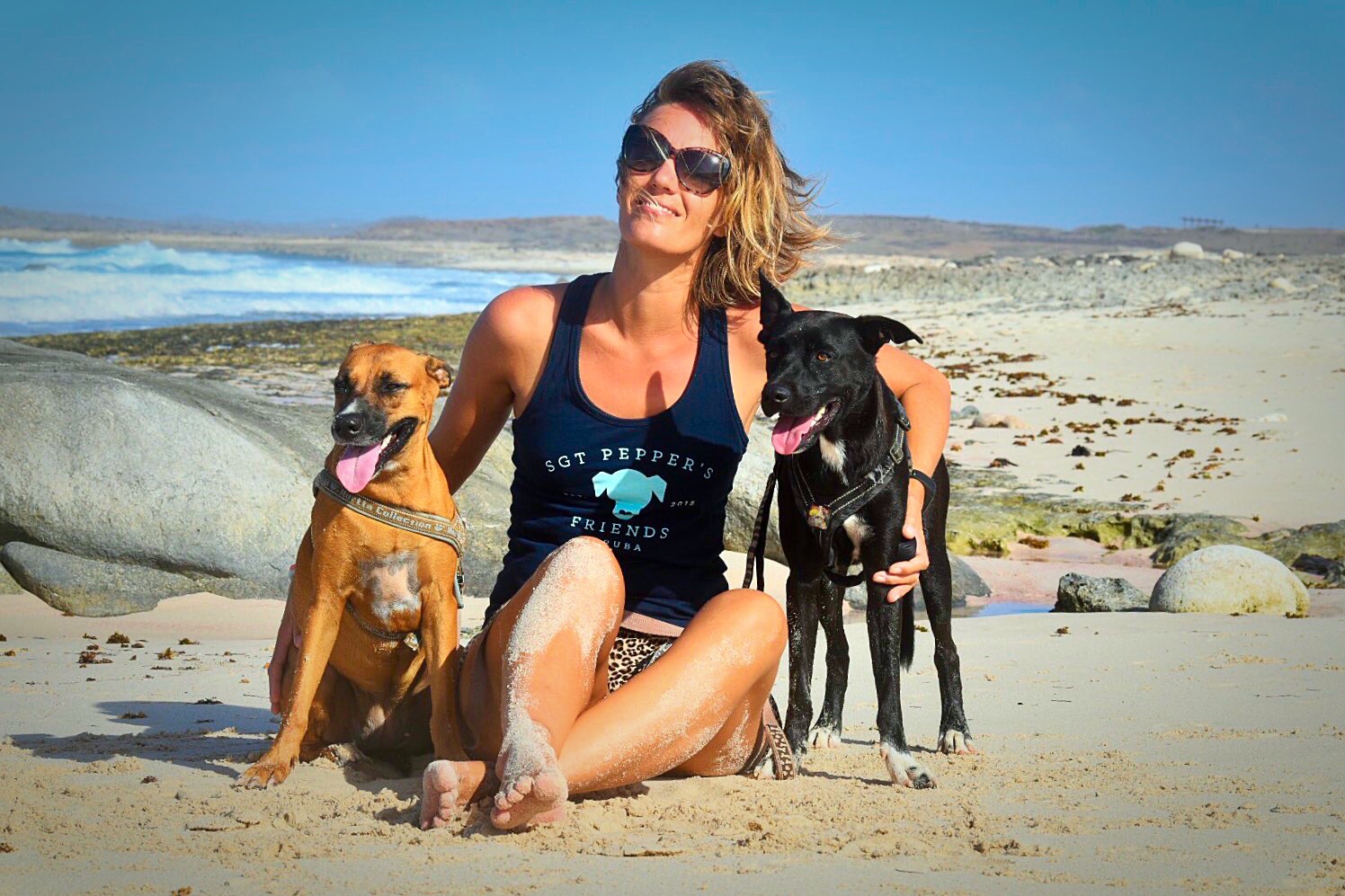 Anna Jongstra
Anna has been one of Sgt. Pepper's Friends most devoted foster moms since we started. She has had dogs her whole life and while fostering she adopted two of her own. Her foster "failures" Sake and Nori! Anna is a teacher and is always there to help us and help animals in need.
We also have a very devoted team of foster families, which we are very grateful for!