PURE TATTS COLLABORATION WITH ANIMAL RESCUE FOUNDATION SGT. PEPPER'S FRIENDS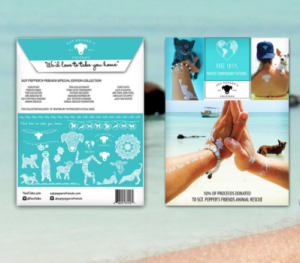 This collection includes 19 Sgt. Pepper's Friends tattoos designed by Pure tatts and our SPF team.
50% of the proceeds go directly to our foundation!
Puretatts last up to 7 days and are very easy to apply. Get yours now through the link!